Dengfeng Songji Cement Plant Becomes a Model among the Peers
Release Date:2017-06-15
Click times:151
Edited by:admin
Dengfeng Songji Corp has been a model among the industry peers due to its constant investment in green construction of gravel aggregates production line . Designed by Henan Building Materials Research and Design Institute, the 600TPH gravel
Dengfeng Songji Corp has been a model among the industry peers due to its constant investment in green construction of gravel aggregates production line. Designed by Henan Building Materials Research and Design Institute, the 600TPH gravel aggregates production line adopts fully-closed production mode and the dust collector designed by Zhongyu Dingli for environmental protection. With beautiful working environment, Dengfeng Songji Cement Plant is reputed as garden-like plant in Zhengzhou City.
As a professional manufacturer of complete gravel aggregates equipment, Zhongyu Dingli has accumulated rich development experience during the development process and cooperated with many well-known cement corporations to build efficient and dust-free gravel aggregates lines.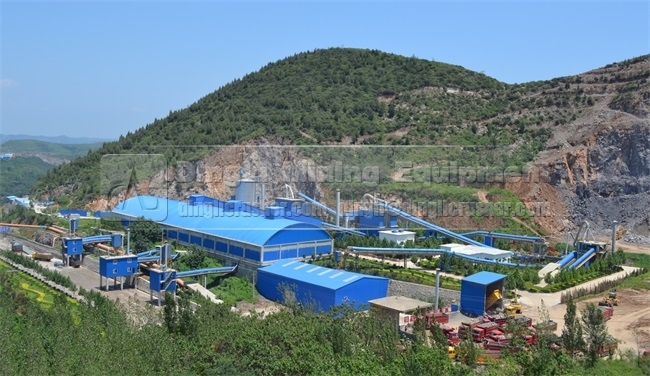 Located in Xuzhuang Town, Dengfeng City, Dengfeng Songji is a comprehensive group corporation with cement production as one of its pillar businesses. It produces 2.2 million ton of cement annually. Through several times of cooperation with Zhongyu Dingli in recent years, Songji Cement has obtained many outstanding results in the gravel aggregate industry.
Reasonable Utilization of Mineral Resource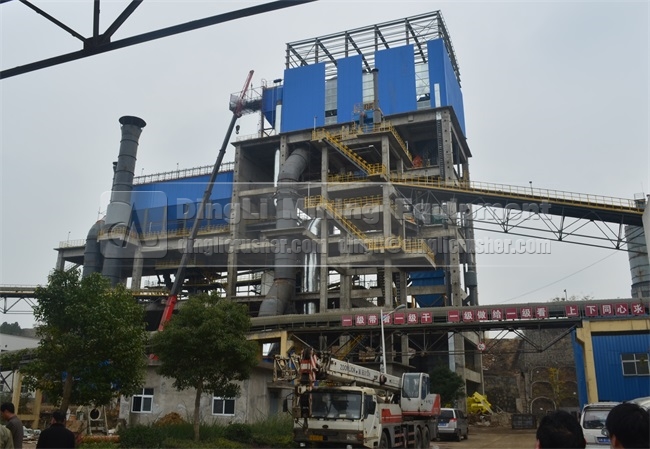 In order to make full use of local rock resource, Songji built its first gravel aggregate production line for the cement plant in 2012. With the production capacity of the whole cement industry gradually being saturated, Songji begins to shift its eye into gravel aggregate industry. With own strong management skill and technical advantages, its economic profit has increased a lot since then.
Mining Resource Integration
In order to respond national call for mining resource integration in 2016, Songji Cement upgraded its production line capacity from 800 to 1100 ton per hour; besides, it also introduced DCS control system and other intelligent system so as to achieve one-button control for the whole production line.

Simultaneous Production of Gravel Aggregate, Concrete and Cement
With continuous development of gravel aggregate industry, the cement plant with single production model will be dropped out. Songji Cement has been engaged in recycling economy development for a long time. For example, it re-uses the fly ash and desulfurized gypsum discharged by the electrical plant as accessories for cement production, which has been a focus in the industry. In 2017, Songji Cement plans to build a gravel aggregate production line to extend its business mode. With simultaneous production of gravel, concrete and cement, Songji will surely attract more attention from the peers.
More