How can We Effectively Reduce Powder in Crushing
Release Date: 2017-06-19
Click times: 101
Edited by: admin
Due to the character of stone production line, there are many powders in production. With the demand of government and health, many companies transform their industry into eco-friendly production.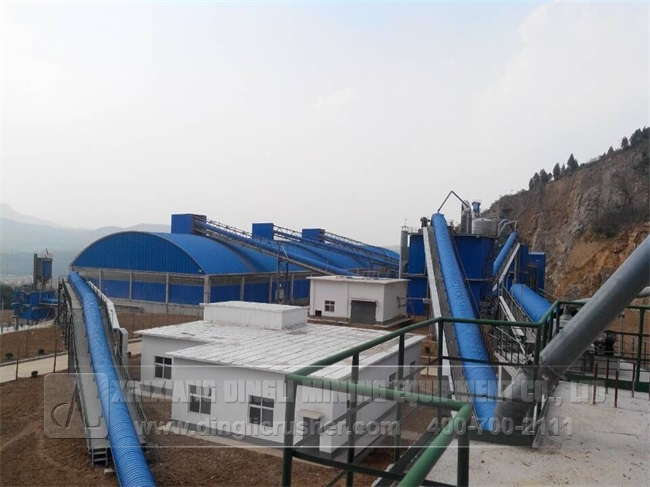 1. Firstly, upgrading unreasonable production and eliminating pollution production machines with new and high technology machines and simple crushing process. Such as, huge eco-friendly gravel aggregates production line built by Dingli is the flag of mining development.
2. In crushing production, using crushing machines with huge crushing ratio and new type for huge production capacity and less screening.
3. Sealing material uploading and downloading, dust collecting machine for air cleaning.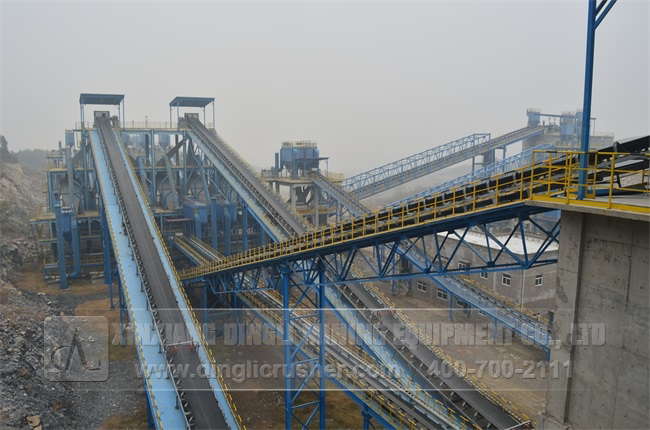 4. Reduce material loading height and declined angle for less dust throwing and protecting human health.
5. Conveying machine with higher sealing condition for less pollution.
Besides, adding water and other ways will be useful in dust reducing. Dingli also realizes the importance of crushing machine and researches new and green machines of hammer crusher, circular vibrating screen, and vibrating feeder with better sealing condition. More information click and contact online service or send message to Dingli of dingli@dinglicrusher.com.