Five Factors that Affect the Hammer Crusher Service Life
Release Date:2017-06-23
Click times:70
Edited by:admin
Hammer Crusher Introduction Hammer crusher can be used for coarse crushing or secondary crushing. It is widely recognized by the users due to large production capacity, high safety factor, easy operation, energy saving and many other advant
Hammer Crusher Introduction
Hammer crusher can be used for coarse crushing or secondary crushing. It is widely recognized by the users due to large production capacity, high safety factor, easy operation, energy saving and many other advantages. With further development of science and technology, its scope of application has also been significantly improved. It can not only be used in various production lines and many other areas as separate crushing equipment. It is a type of mining equipment with wide range of applications. Before purchasing such equipment, the customers care much about its service life. In this article, we will explain the five factors which affect the service life of hammer crusher.
1. Material for the machine body
The machine body with better material will extend the equipment service life longer. The machine body of Dingli hammer crusher is strictly developed by adopting first-class metal material with high hardness and strong wear resistance, which ensures the quality of hammer crusher.
2. Core components
The core components generally refer to the key parts inside the equipment, such as the motor and the hammers, which mostly affect the equipment performance. Motor as the starting part of the equipment plays an extremely important role in the production process; besides, the quality of hammers directly influences the crushing capability of machine. The hammers of Dingli hammer crusher are made of high chromium alloy, which has strong durability and wear resistance.
3. Proper use and maintenance of hammer crusher
The equipment shall be operated in strict line with the "Operating Instructions" and it is necessary to carry out timely maintenance and repair so as to extend the hammer crusher service life. After years of effort and practice, Zhongyu Dingli has reasonably prepared the Operation Manual for the users to easily operate the machine. Besides, we also offer service for regular maintenance for the hammer crusher, which helps extend the use life of the equipment.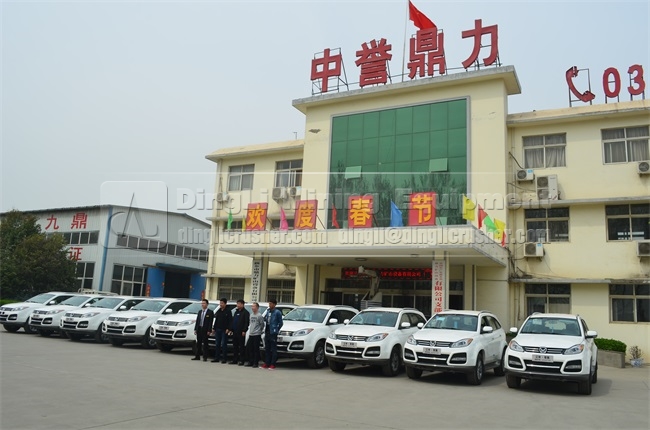 4. Strength of hammer crusher manufacturers
In order to buy the hammer crusher with long use life, we should select reputable manufacturers which always adopt the most advanced technology and best materials. The superior equipment will have longer use life and bring most economic benefit for the customers.
5. Improved after-sale service
By offering improved after-sale service, the manufacturer may help users correctly install the hammer crusher and carry out test running. Moreover, it always guides the users to properly operate and maintain the equipment. All these will improve the service of the crusher machine.
More