[Buying Information] Sand Washer with Production Capacity of
Release Date: 2017-09-11
Click times: 92
Edited by: admin
Small sand production line is the main investment choice of individual company investment for the direct influence of market demand. Sand washing machine is mainly used for cleaning sand materials in the sand production line for higher sand
Small sand making production line has the feature of quick money return, small investment, and flexible configuration. Small sand production line is the main investment choice of individual company investment for the direct influence of market demand. Sand washing machine is mainly used for cleaning sand materials in the sand production line for higher sand material quality.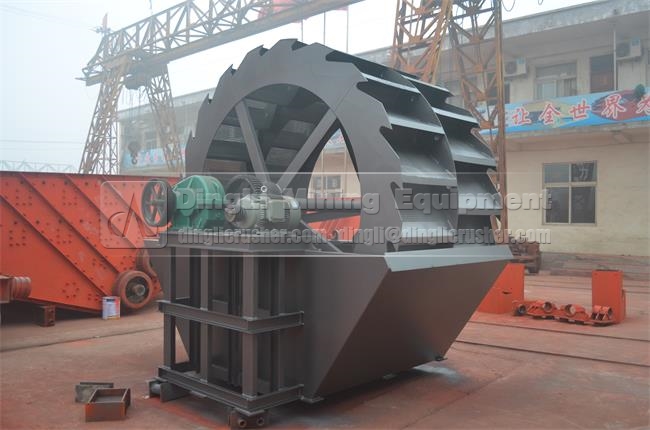 Dingli XS2615 is with the production capacity of 30-80tph and bucket wheel sand making machine design, so that it can meet customer demand of 50tph. This type of sand washing machine can clean the sand materials of less than 10mm and should be applied with a 7.5kw motor. This sand washing machine is with simple machine structure. The main rotation parts are with the material discharging gate, sand washing tank, and material feeding gate. Compared with the sand washing machine of other company, Dingli sand washing machine is with higher quality machine texture, longer machine service life, and less machine changing rates.
Advantages of small sand washing machine:
1. Vane will take the sand material into washing tank for cleaning after the opening of sand washing machine. Compared with spiral sand washer, it saves over 1/3 water. And it is with the energy saving ability and lower pollution discharge.
2. With single machine parts, the sand washing machine can have the production power of 7.5kw with energy saving of 0.1 degree.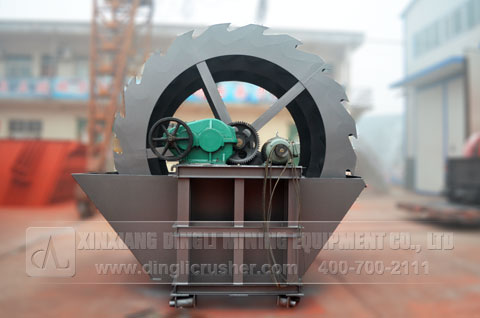 3. Sand washing machine is with lower sand drain for better sand material gradation and longer machine service life.
4. Bucket wheel sand washing machine separates sand and water with rotation parts to avoid the machine wear condition and broken rates.
Dingli located in Henan, China is with over 15 branch offices around China foreign trade department for world selling. More information and details about sand washing machine can be got from online service.
More