Shaping Crusher Configuration and Application in Mining
Release Date:2017-06-19
Click times:73
Edited by:admin
Abstract:Since the implement of national policy of eco-friendly development in industry construction, more and more mining material companies value natural resource with fully using. Shaping hammer crusher with multi-function in mining crushing proce
Since the implement of national policy of eco-friendly development in industry construction, more and more mining material companies value natural resource with fully using. Shaping hammer crusher with multi-function in mining crushing process is favored by customers.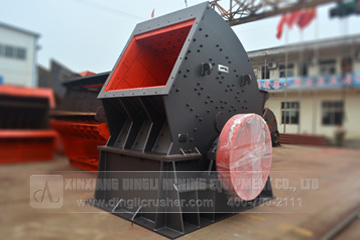 Mining aggregate companies produce approximately 35 million tons of raw materials from more than 500 locations to supply a myriad of construction projects across the state per year. The bulk of this supply is extracted from pits and quarries where gravel deposits and limestone bedrock are close to the land surface. However, at eight locations across the countries of Vietnam, Singapore, Islam, Pakistan, and so on, where geologic and market conditions permit, limestone for aggregate is extracted from mines.
In stone quarry, there are several types of stone crushers that can be used in limestone crushing plant. Limestone heavy hammer crusher is the widely used primary crusher; it is mainly used in primary crushing process. Different hammer crushers have different output with capacity of 50-3000tph.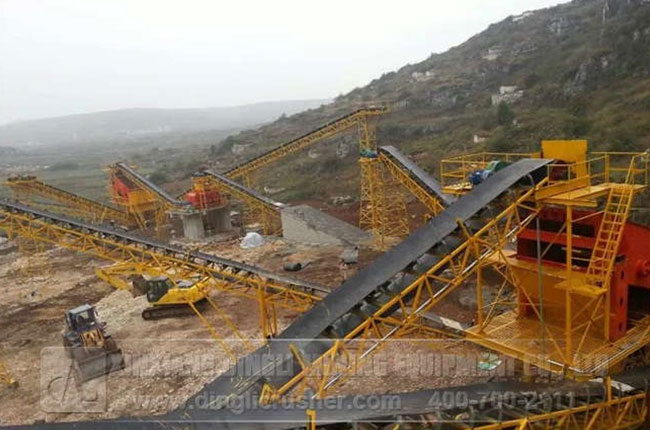 Impact crusher the shaping crushing machine is used in limestone quarry. It has the functions of crushing and shaping, can make very good cubic shape. The stone materials are mainly used for road, highway, water conservancy, airport, civil construction etc. The market prices of stones made by impact crusher is higher than that by fineness hammer crusher or compound crusher; the quick wear parts cost of impact crusher is also high for high hardness stones.
Crushing and Grinding Process:

In limestone crushing process, we usually use hammer crusher, impact crusher, and sand maker to crush limestone into smaller size. According to the different products, we choose the different crushing process. Usually limestone crushing plant includes primary crushing process and secondary crushing process. If the product is sand, the limestone particles must be stone shaped through sand making machine. If you need the stone powder, using limestone grinding machines to grind these crushed limestone particles into powder. In this grinding process, hammer mill is usually used.
More stone production line configuration or shaping hammer crusher information will be got by online service or dingli@dinglicrusher.com.
More