Xinxiang Government Officials Visit Zhongyu Dingli
Release Date:2017-08-01
Click times:78
Edited by:admin
On the afternoon of July 20, 2017, Mr. Zhang Guowei, secretary of Xinxiang Municipal Party Committee, accompanied by Liang Junyun, secretary of Weihui Municipal Party Committee and Wang Shengqun, director of Weihui Municipal Peoples Congres
On the afternoon of July 20, 2017, Mr. Zhang Guowei, secretary of Xinxiang Municipal Party Committee, accompanied by Liang Junyun, secretary of Weihui Municipal Party Committee and Wang Shengqun, director of Weihui Municipal People's Congress Standing Committee and Tian Zhen, chairman of CPPCC, carried a visit for the construction site of Zhongyu Dingli Intelligent Co., Ltd.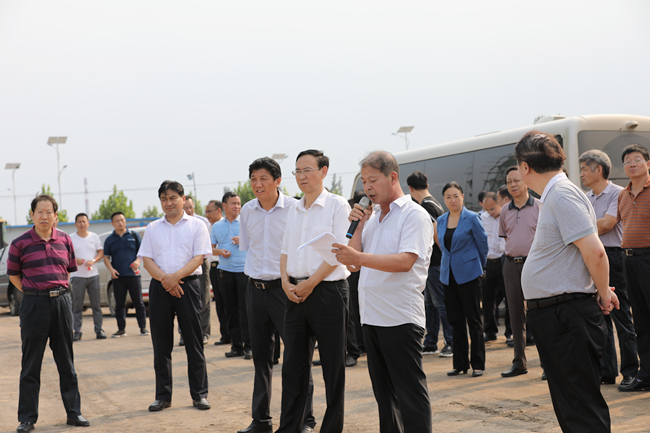 During the process of visit, Mr. Zhang Guowei carefully inquired the construction project progress while walking. He also carried a detailed and in-depth communication with Mr. Zhang Yong, Chairman of Zhongyu Dingli Intelligent Equipment Co., based on the current development situation and economic trend of various industries.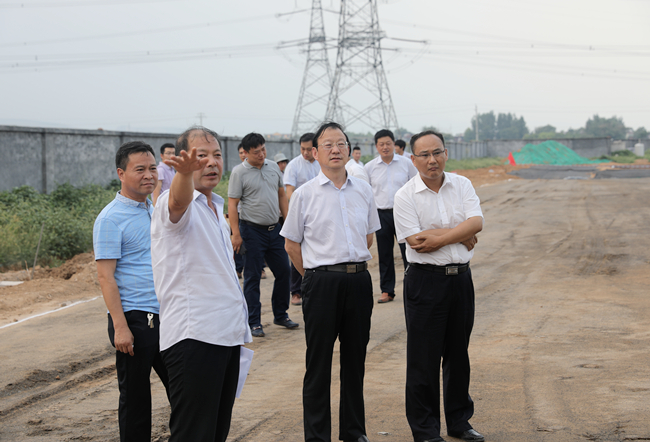 Mr. Zhang Yong, introduced that Zhongyu Dingli has served the mining industry for over 30 years as a professional manufacturer of mining equipment. Against the backdrop of eco-friendly and energy-saving production of gravel aggregate, Zhongyu Dingli, joined by Huazhong University of Science and Technology, invested 190 million RMB for the construction of a R&D base in Weihui, aiming at manufacture of intelligent & eco-friendly crushing equipment, intelligent mining management system and industrial robot. Currently, the company's main products include heavy impact hammer crusher, YKZ efficient vibrating screen, YKQ light vibrating screen, ZG vibration feeder, bucket sand washing machine, ZSJ double rotor sand making machine, pulse bag filter and other gravel aggregate equipment as well as DCS control system, automatic alarm system, automatic sales system and other intelligent management system for the entire stone production line. After the operation of the project, it will improve the Company's level of R&D, equipment manufacturing and market competitiveness to a new level; besides, it will also promote the scientific and intelligent operation of aggregate production lines in the mining industry.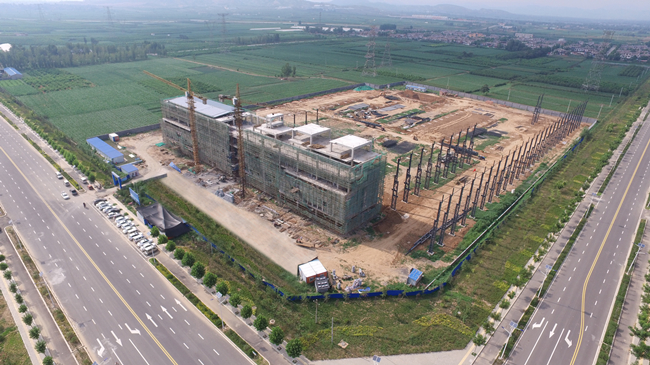 Mr. Zhang Guowei encouraged Zhongyu Dingli to make contribution to the economic development of Xinxiang City by relying on own outstanding scientific and technological advantages and strong processing and manufacturing capacity.

Zhongyu Dingli Intelligent Equipment Co., Ltd. is one of the key projects in Xinxiang City. The project is divided into two stages. The first stage includes completion of integrated production workshop, finished products warehouse, comprehensive office building, and production plant. Zhongyu Dingli will be engaged in various industries including manufacture of large-scale green mining equipment, intelligent mine management, R&D and production of sales system and palletizing robots.
More