Introduction
Bluestone sand maker introduction
As a kind of sedimentary rock, bluestone is similar to limestone and widely used as building material after crushed by many equipment of bluestone production line. Among them bluestone sand maker is the most important equipment to produce bluestone into large and small sand. As a medium hardness material, it can be crushed by our bluestone sand maker.
Capacity: 40-1000t/h
Feeding size: ≤200mm
Introduction of Production Line Configuration Process
The overall principle of production line configuration is configuring relative production line by its capacity, material, and finishing material by technicians. The introduction of small and big bluestone sand maker production line as follows.
Small bluestone production line
Taking 50t/h sand maker production line as an example, we conveys bigger gravel into PLF-2600 sand maker of 40-100t/h by our vibrating feeder and if necessary you can install sand washer to produce required material size.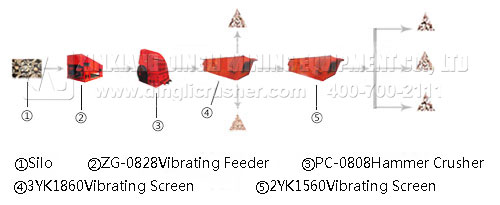 Huge bluestone production line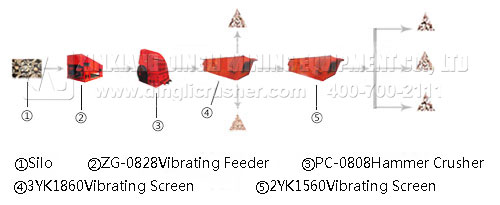 We should use huge sand maker in the large production line, such as our huge hammer sand maker has the capacity of about over one thousand tons per hour that can crush numerous materials by taking little time. Also it takes place of jaw crusher and impact crusher to finish sand production only by one hammer crusher.
Recommendation
Vertical shaft impact sand maker
As common sand maker, vertical impact sand maker is crushed bluestone by impact function and used in the small bluestone sand making production line. Also it has a higher production rates compared with other companies that can crush relative material with the principle of stone impacting stone in chamber.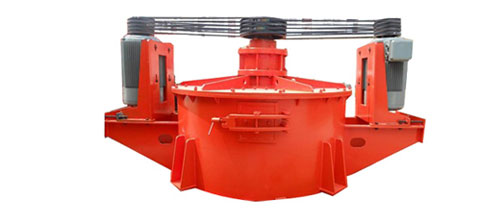 Dual rotor sand maker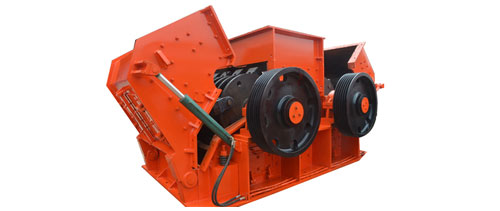 ZSJ dual rotor sand shaping machine as an important type of sand maker is mainly used sand shaping and has two outlets and huge material contains. It shapes material after getting simple crushed and placed in the best crushing sites to get full crushing and produce fine gravel material, which has great progress compared with traditional sand maker.
Application and Maintenance
With widely application, bluestone sand maker can be used in sand making production as a major equipment by produced quality crushed sand and adopted into the projects of high way, railway, hydraulic engineering. It is an indispensable and important equipment for its convenient operation, simple structure, and high productivity.
Maintenance
We should regularly check important parts like vane and change broken parts in case of breaking in production or coursing safety accident.
We will provide regular train for those workers, because right operation and tempt maintenance can improve their service life.
The inlet and outlet size in sand making process should meet the requirement of customer. As to the oversized material, we should crush or change equipment to ensure production.